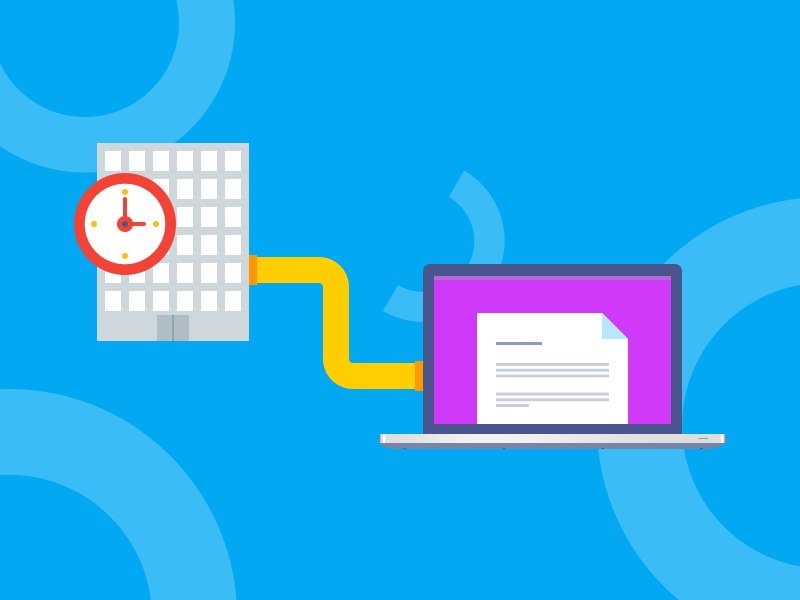 Original GIF by Connected Investors
Tech Helps Blur the Lines Between Real Estate Acquisitions and Operations
It's been a volatile year for private real estate investors, with the sector posting its strongest fundraising figures since the Great Recession in Q1 and then immediately dropping to the lowest levels in over a decade in Q2.
Fundraising outpacing investments
Despite the drop in fundraising activity in Q2, real estate funds collectively raised $80.3 billion through the first two quarters, the highest amount for the first half of any year.
But the rate at which capital is being deployed is not matching how much is being raised. Year-over-year investment in commercial real estate dropped by 9% through the first half of the year.
At least part of the story is impressive patience by investors. Finding profitable buildings to buy has become more challenging amid fierce competition, slowing rent growth and fears of a downturn.
The combination of record fundraising rounds and decreased deal volume means that dry powder has maintained well above $300 billion for over half a year, only increasing the competition for good deals.
The pressure's on
"If there's too much capital chasing the same opportunities, it's going to push up valuations, which eventually means people are going to end up paying more for assets, which means investors could see lower returns," said Tom Carr, Preqin's Head of Private Debt and Real Estate Products.
At the same time, few can sit around and wait for good deals to present themselves. Investors can get anxious that capital isn't being deployed in the expected time frame.
"It's hard enough making good investments today. You don't want to have extraneous pressures creating unnecessary credit risk," said former Managing Director at Starwood Capital, Christian Dalzell.
Nevertheless, the lack of good deals is pushing investors up the risk curve in an effort to meet their return goals, with funds focusing on value-added strategies growing by 9% and opportunistic strategies growing by 22% over the course of the year.
Digitizing due diligence
Riskier deals means that extra attention must be paid during the relatively brief due diligence period, which is the last line of defense against unexpectedly poor returns.
Increasingly, thanks to Internet of Things (IoT) technology, the due diligence period is simultaneously being used to not only avoid the unexpected, but to also generate a blueprint for how to maximize returns.
In a lower-yield environment, investors are becoming more sophisticated and looking to attack the asset's bottom line from a cost perspective, as well as rental revenue.
In practice, sensors could be installed within two weeks of signing. Baseline data collection would take place for another two weeks, and a combination of machine learning algorithms based on industry benchmarks and experienced building engineers would create a laundry-list of options to match the investor's appetite.
Sometimes meaningful cost reductions can be achieved for no cost, simply by optimizing the equipment and operational workflows. Other times, savings require further capital investments with ranging payback periods. Knowing exactly what this looks like can be very beneficial in such a competitive environment.
Data goes both ways
The reason all this is possible now is the speed at which IoT sensors can be deployed, and the aggregated data that has been collected over last several years.
This speed is impressive, especially during the crunch of due diligence, but the value of the data extends far beyond enabling investors to hit the ground running on day one of operations.
When it comes time to sell the asset, the next buyer does not need to do this sprint. In fact, they have a digital record of everything that has occurred in the building from an operational and cost perspective.
Usually, this type of information can only be uncovered through a physical site inspection, where the investor can only hope to get a basic sense for the condition of the asset.
With good deals hard to come by, buyers would likely pay a premium for visibility into exactly how every system in the building had been maintained by the previous owner.
As such, as increased competition makes investors move up the risk curve, tech is enabling some risk to be shaken out and helping find a home for all of that dry powder.